The worlds leading Aston Martin restoration specialist, The Aston Workshop, has been a long standing client with Inovica.
Form meets function...
Inovica design and manage several digital properties for the Aston Workshop, including various websites to focus on each area of their business.
The new corporate website needed to be sleek and modern in order to reflect the luxury of Aston martin, but it also had to maintain a high level of engagement with visitors to ensure good communication with prospective customers. Large imagery was of key importance to showcase the cars for sale, as well as the other services and world-class facilities.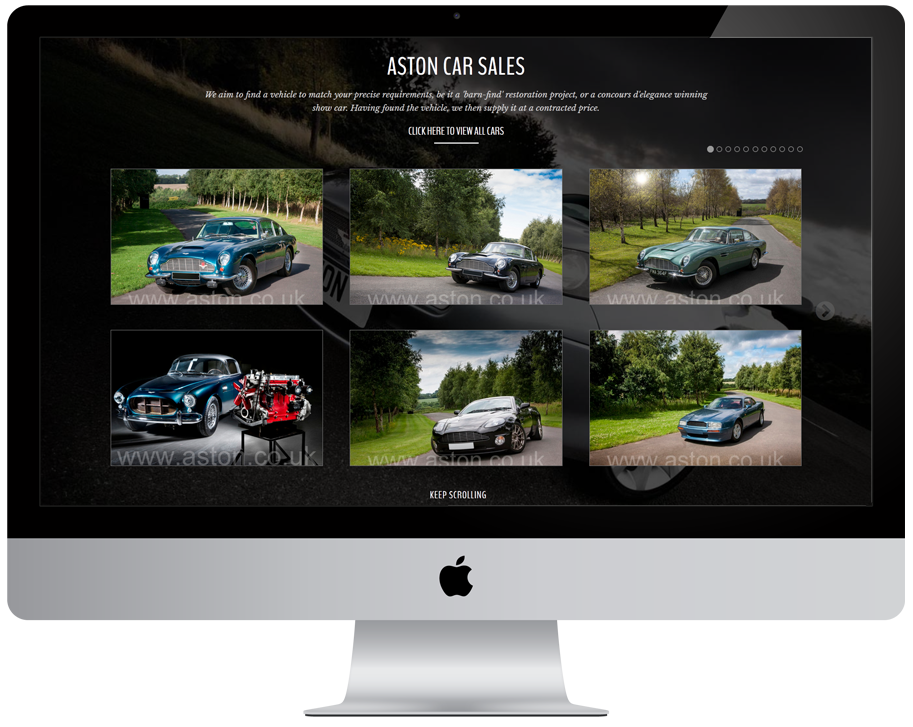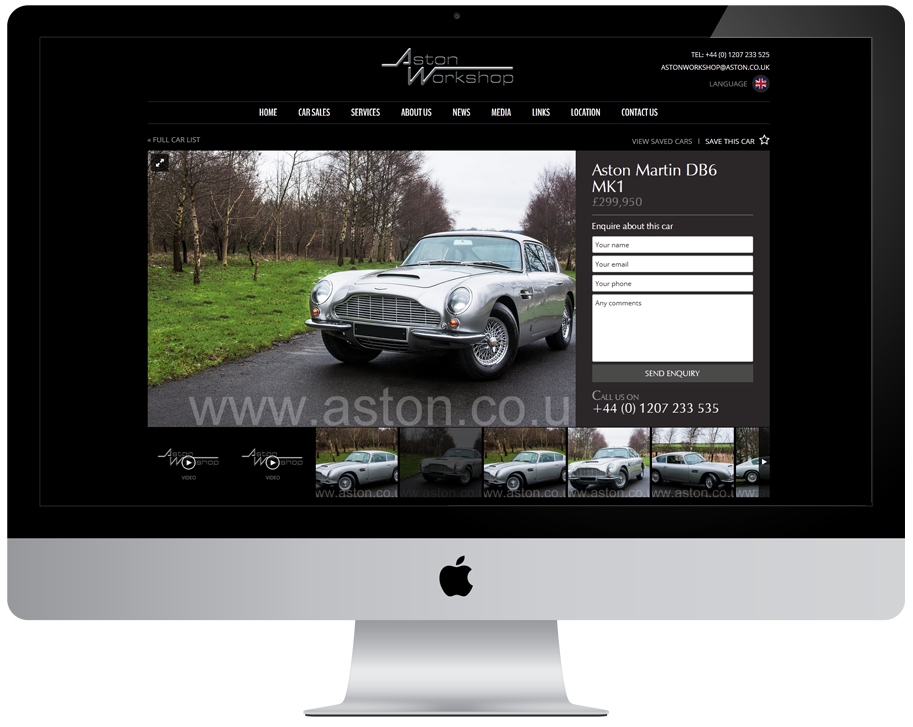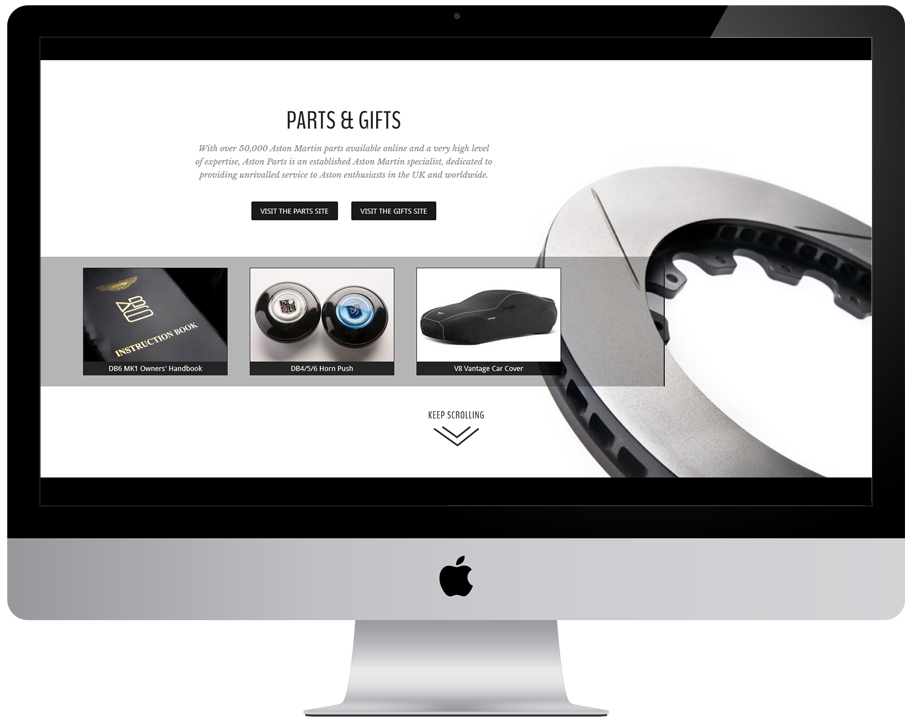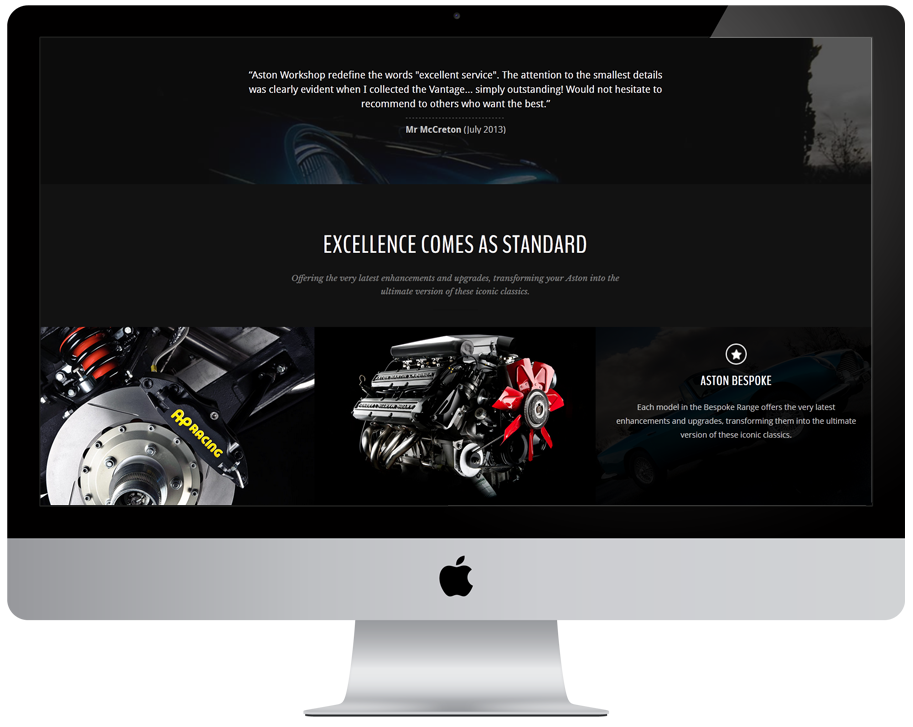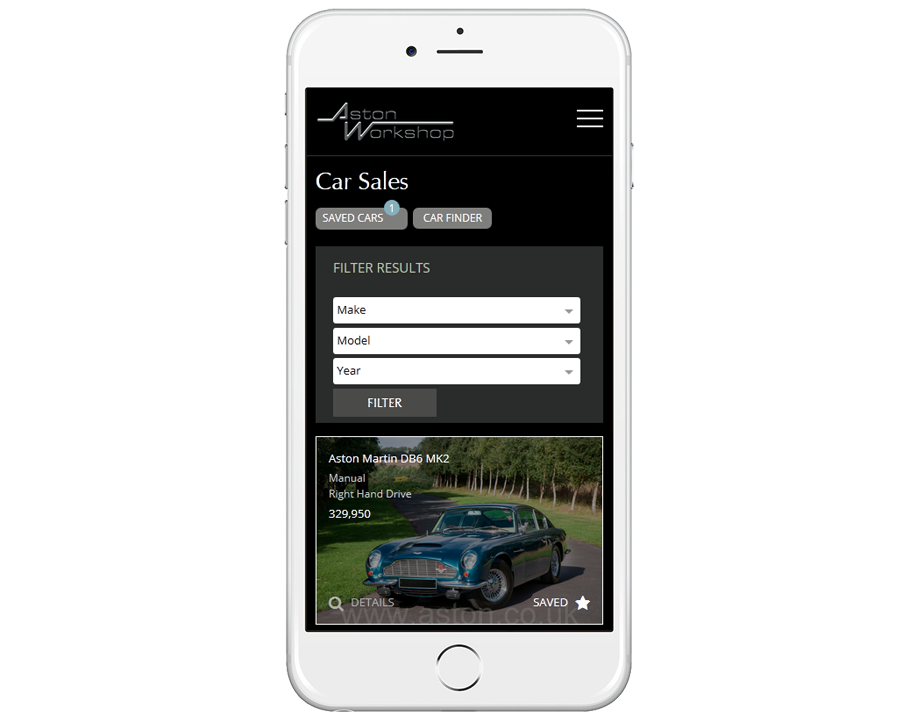 A modern approach...
Our investigation showed over 50% of browsers were accessing via mobile devices, so we ensured that the new design worked seamlessly no matter the device
Interactive overview
The site features a visual image-led landing page, enabling easy navigation of the corporate site as well as direct access to several other websites available from the Aston Workshop.
Focus on imagery
To really showcase the cars, full page imagery was used alongside a tabbed overlay information panel - maximising the viewing space without any distractions.
Engagement
Throughout the site we ensure that there are appropriate links where customers can request further information. These 'calls to action' are important to ensure that the site is not a passive viewing environment and becomes integral to the sales process.
Join Our Newsletter
Thank you!
Your details have been added to our list.