In choosing Inovica as your ecommerce partner you receive a powerful, flexible and proven system to run your online business.
Inovica have developed our very own ecommerce platform, built in-house and based on our experience of building ecommerce websites for our clients. Our ecommerce system can cater for any size of venture, whether that be a small niche site, right up to a store containing thousands of products.

Up and running quickly

Whilst speed is not everything we understand that many of our clients are keen to move forward quickly with their online business. We are here to help, and we will deliver. Talk with us about your requirements and we will show you that you can be up and running in a timescale that suits you.

With bespoke design

We love to design sites that truly work. When you work with us, even if you know what design you want, we ensure that we create something that your site visitors will immediately respond to. Our real-world knowledge, from creating ecommerce sites for our clients and ourselves, is brought to bear on your site.

Powerful yet simple

You need to concentrate on running your business. We created the Inovica Ecommerce Platform to be easy to use for anybody. If you can browse the web then you can manage your online store. It's that easy.

Marketing

Blogs, social media and promotional codes are just some of the marketing tools available to you as standard with your store. We provide hooks into mailing list management tools and a reporting system to dig deeper into your customer and order data for analysis and action.

Statistics

Knowledge counts. We provide statistics and reports on visitors, orders and customers with our in-built reporting system. In addition you can easily plug in Google Analytics to track your visitors, including the use of goals and sales funnels.

A supporting hand

We will provide you with help and guidance before your store is built and continue after you start trading. Our experience with both our own sites and our client sites is brought to bear in your venture and we love to see our clients succeed. We also provide one to one training, documentation and email support to help you get the very best out of your store. All as part of the service.

Search engine friendly

We'll not lie to you. Being number one in Google is not easy, especially for a new venture. With the help of leading search engine specialists we have built our Inovica Ecommerce Platform to be search engine friendly. The system is packed with search engine optimisation features to make it easy for the search engines to catalogue and rank your site and your products.

Always up to date

You will never be running an old version. We are constantly developing and updating our ecommerce system to have new and improved features. Our system is built around a central network so when we add new features, you receive them. When we improve an existing part of the system, you immediately have access to it.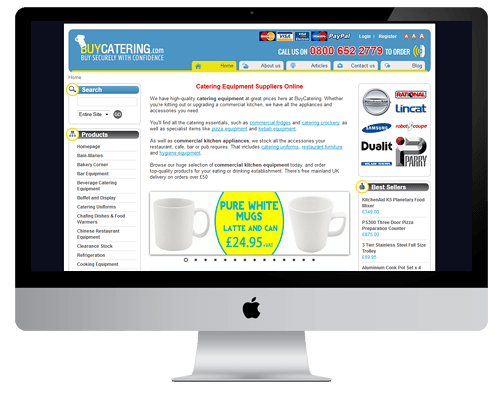 Buycatering
An already successful regional catering supplies company approached us to set up an ecommerce site to compete with the increased competition from the web. After a successful launch the site is delivering hundreds of orders each week, complimenting their existing business.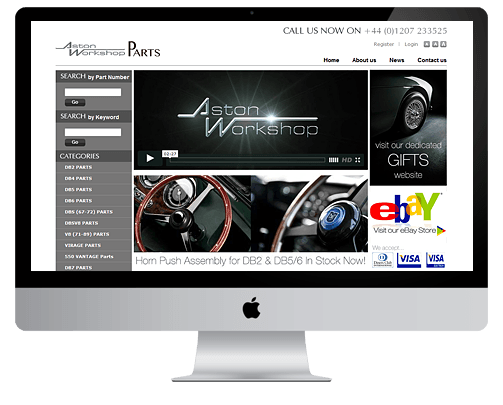 Aston Parts
The Aston Workshop commissioned us to create a site to cater for the specialist Aston Martin market in parts and accessories. Primarily focused on the classic Aston Martin the website provides an easy mechanism for the worldwide audience to find, select and purchase hard to find parts at the click of a button.
VIEW PROJECT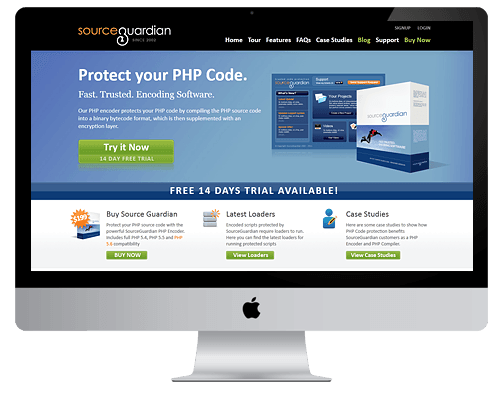 SourceGuardian
Developed in-house, the SourceGuardian PHP Encoder site provides encryption software to protect source code. Using visitor journey tracking, linked to automated proactive communications, we have been able to increase monthly sales by 20% over a three month period. SourceGuardian achieves thousands of orders each year through Inovica technology.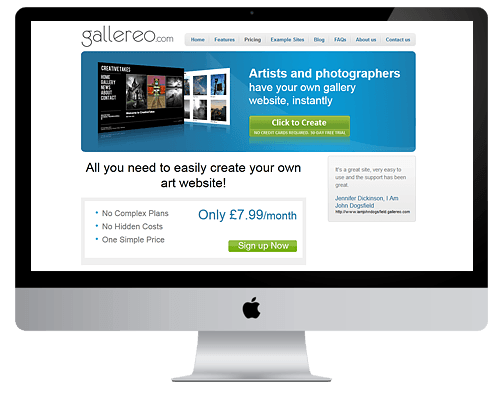 Gallereo
We developed a Site Builder system called Gallereo to provide artists with a platform to sell their work online. Hundreds of artists use Gallereo to showcase and sell their art.
What are your competitors doing?
We are the only ecommerce specialist that helps our clients to identify, manage and monitor their competitors. We can provide competitor monitoring, including price monitoring, and we can monitor your brand online. Please visit our main Intelligent Eye service for an overview of what we can do, or read our competitor monitoring and brand monitoring pages on this site.
Talk with us. We are not hard sell
We believe in forging lasting relationships with our clients. This starts off with an informal chat to find out about your business and aspirations as well as for you to find out about ours. We can demonstrate our systems to you and provide you with some guidance in terms of costs and timescales.
Join Our Newsletter
Thank you!
Your details have been added to our list.