The worlds leading Aston Martin restoration specialist launched the biggest Aston Martin parts catalogue, complete with full online ordering and available to a worldwide audience.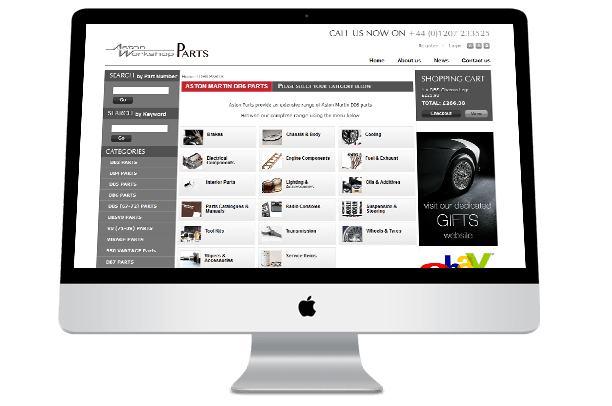 Ecommerce with love...
We built an ecommerce site to cater for managing thousands of Aston Martin parts and gifts, including many hard-to-find products. This site has become the number one resource for enthusiasts and dealers to find car parts for their vehicles.
We utilised our ecommerce platform to create the site and provided training to the appropriate staff within the Aston Workshop. We have also implemented a system to automatically adapt pricing based on exchange rates and availability at suppliers.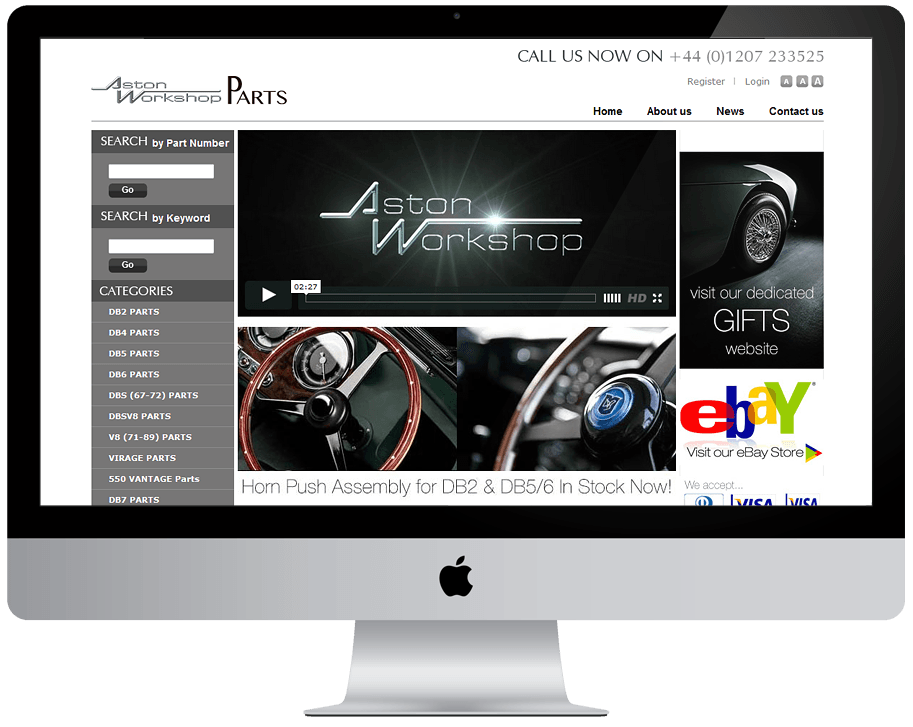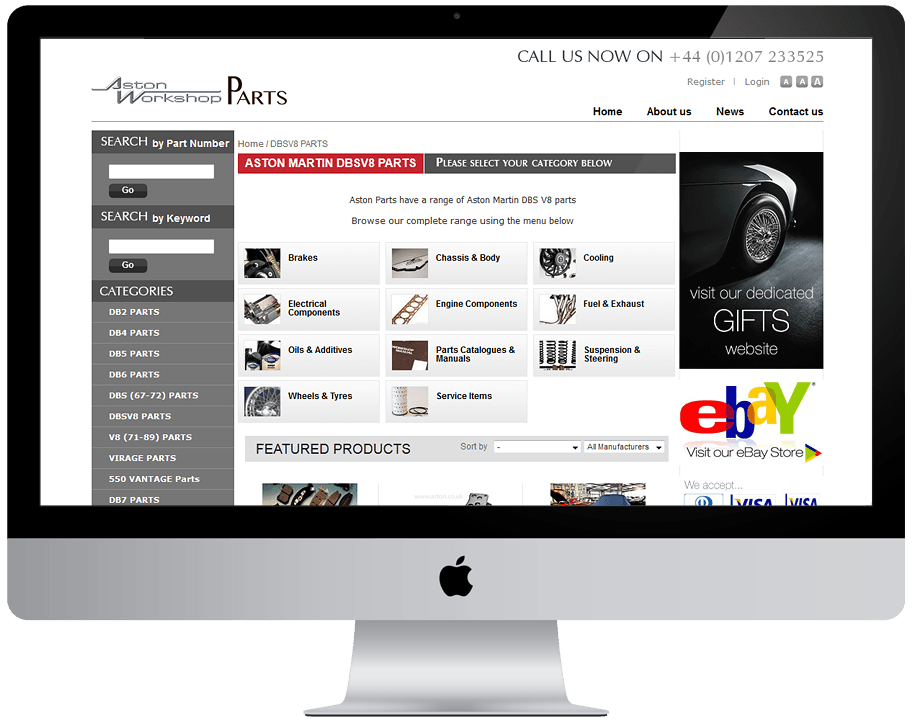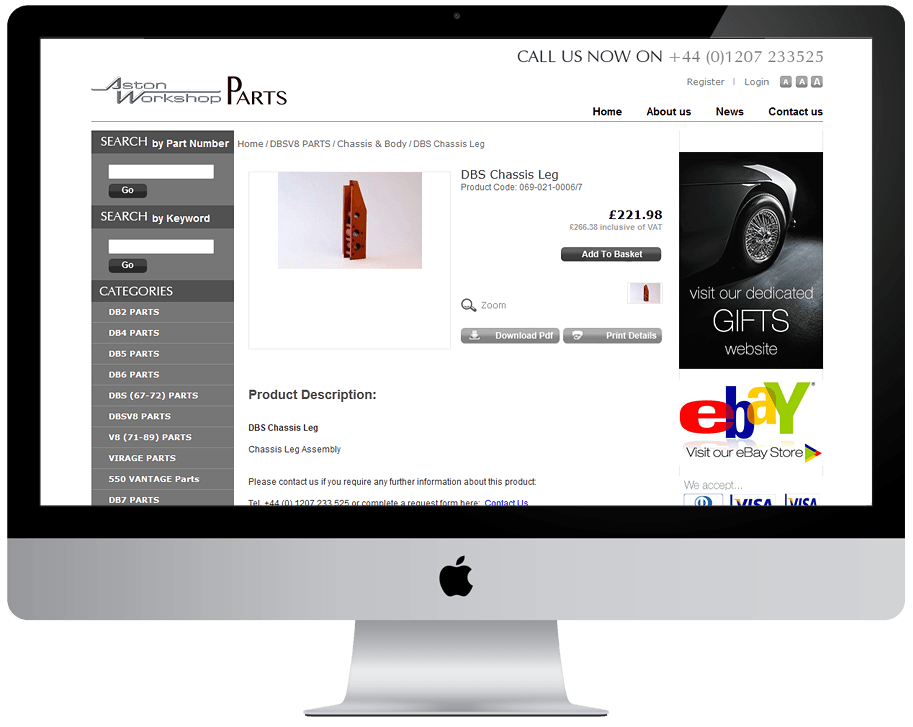 Successful Ecommerce...
Using our existing ecommerce platform achieved a fast launch on a powerful, proven platform.
Search
A powerful search facility finds any product from many thousands available, filtered and ordered by popularity.
Worldwide
Shipping settings for worldwide delivery give flexibility to the Aston Workshop when adding products to the site.
Scale
Managing thousands of products is made easy by both batch processing, monitoring of pricing with suppliers as well as an intuitive content management system.
Join Our Newsletter
Thank you!
Your details have been added to our list.