Portfolio Overview
Aston Enhancements
Providing bespoke enhancements to a worldwide audience
Conversions and enhancements to classic Aston Martin vehicles is just some of what the Aston Workshop do for their worldwide clientele.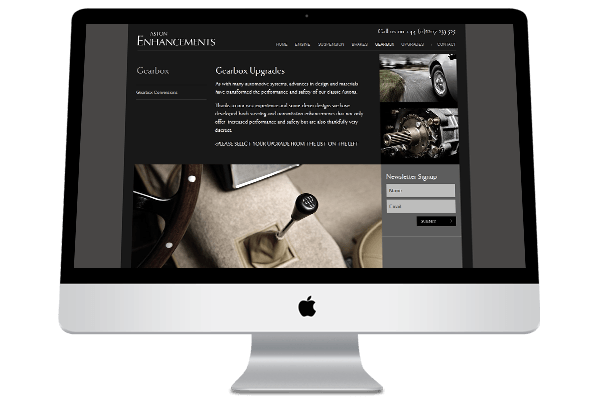 You can enhance perfection...
This is what the Aston Workshop Enhancements site is all about. A specific and focused site all about the exciting enhancements available from the Aston Workshop. We designed a site to showcase what is possible.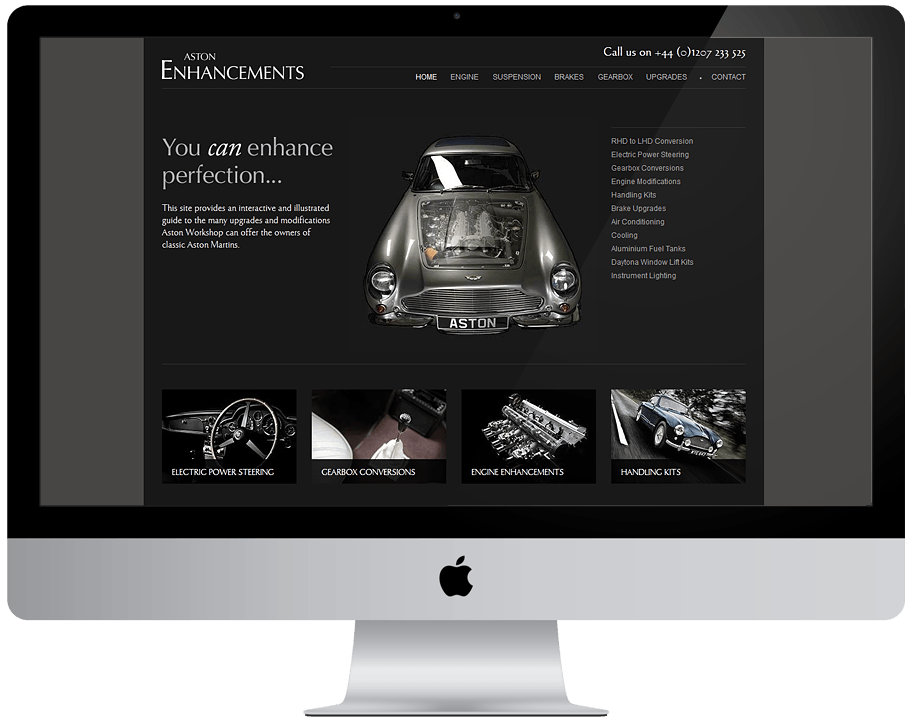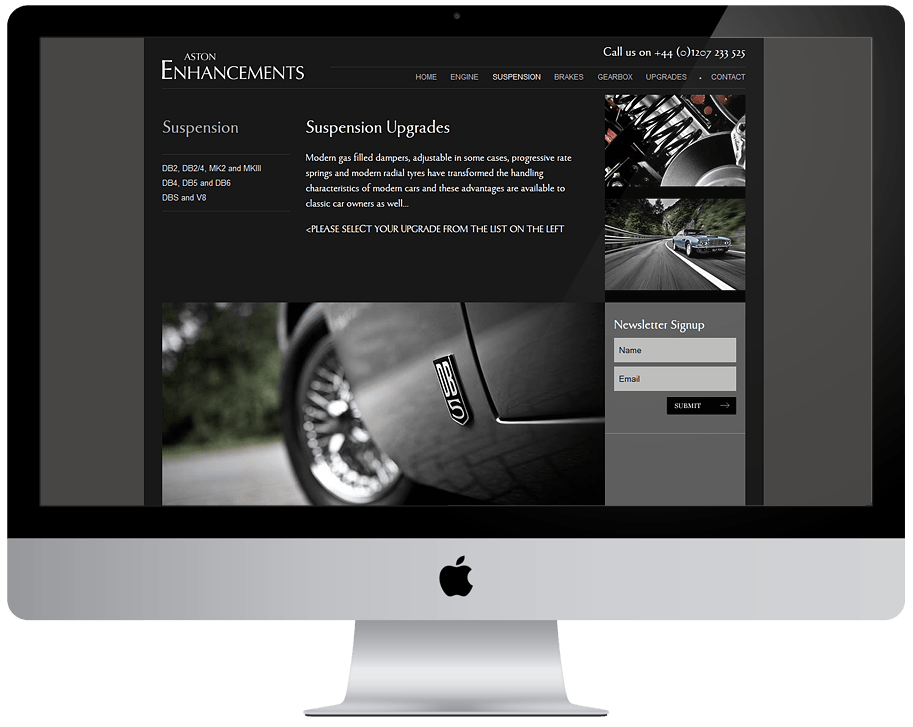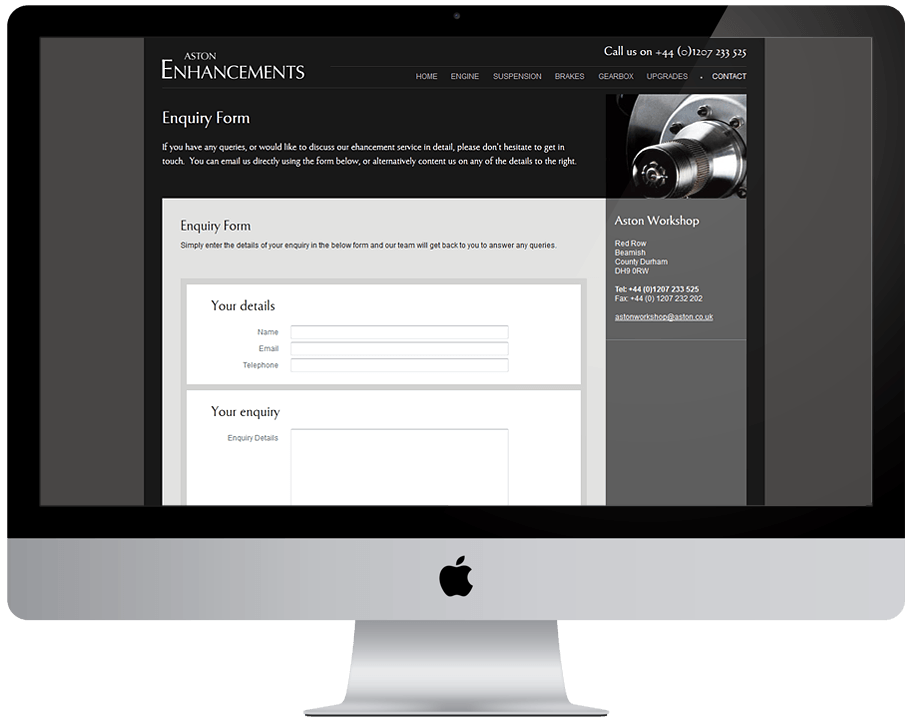 Designed to educate...
Communicating the potential is vitally important
Design
We created a simple site to focus on the cars and what can be achieved through modern technology, married to an elegant traditional car.
Market positioning
By having a site focused on enhancements the message is not lost. The spotlight is on the products, methods and services available.
Passion
We needed to ensure that we communicated the passion from the staff of the Aston Workshop for the cars that they work on.
Join Our Newsletter
Thank you!
Your details have been added to our list.