SDLT.co.uk are the leading provider of online stamp duty submissions in the UK, empowering thousands of solicitors by streamlining a complex process using online software.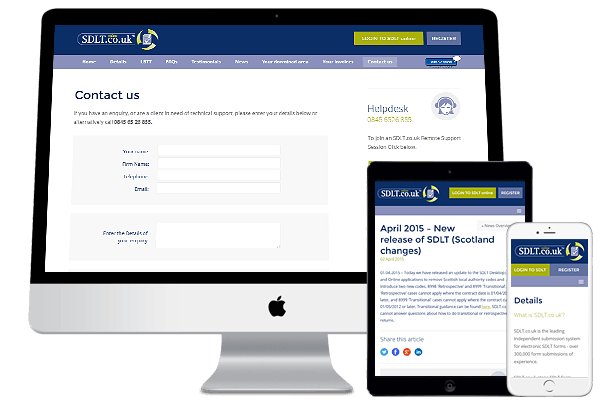 Future-proofing
We originally worked with SDLT to build their online application, which has become the leading independent submission tool for electronic Stamp Duty and Land Tax forms - that must be submitted after every property sale. After many successful years, and several iterative upgrades, we have recently refreshed the design.
Alongside the visually enhanced application, we also modernised the now responsive sales site. As this is a working tool for thousands of legal practitioners across the UK we had to ensure that our changes would not cause disruption or confusion. We managed to upgrade the interface, whilst ensuring that everything remained familiar to the user-base.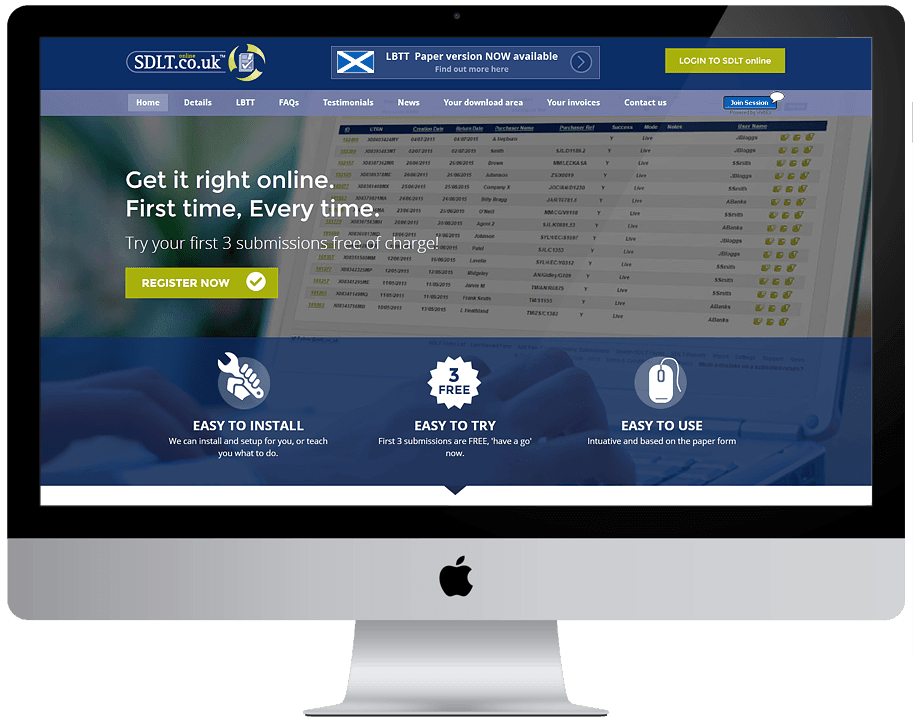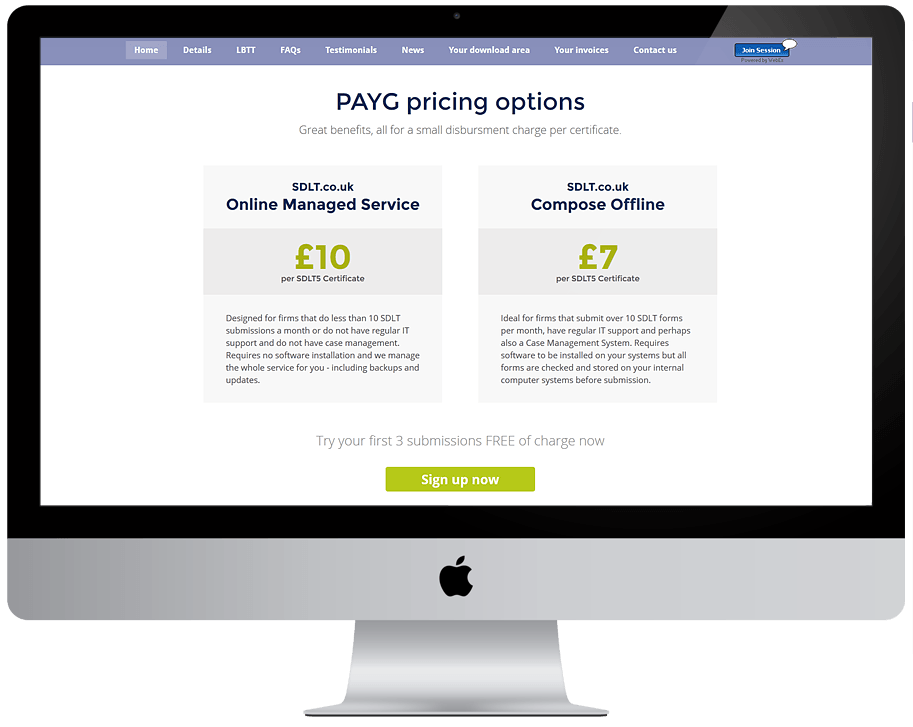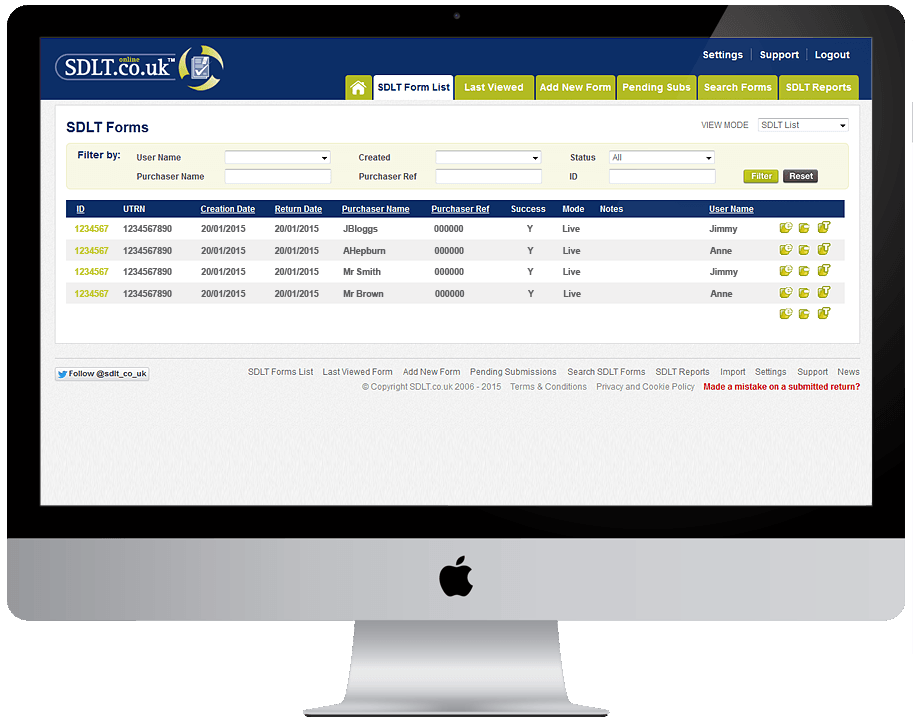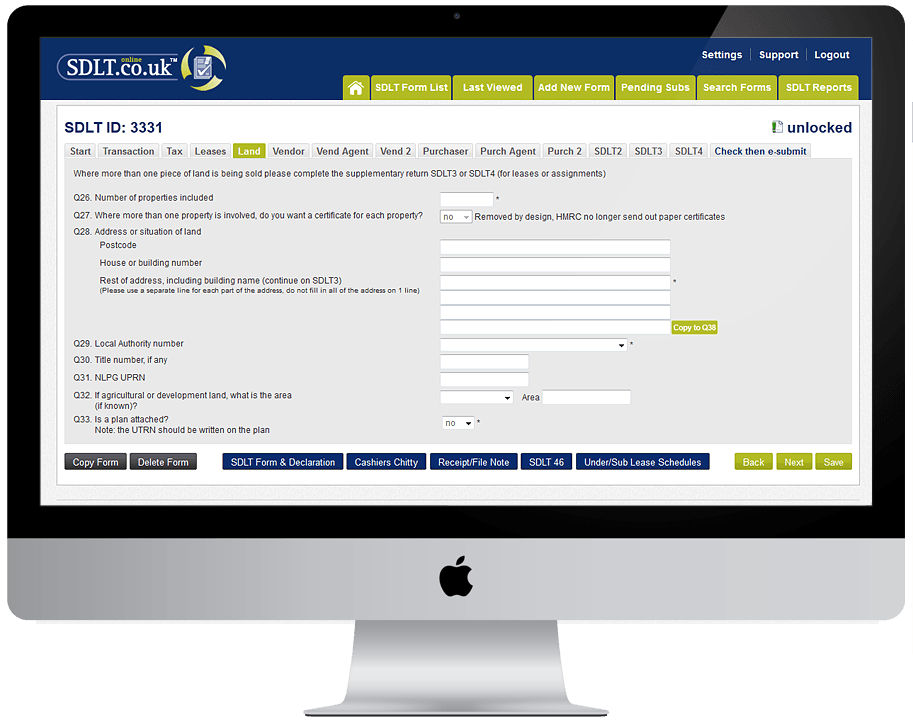 Brand consistency
An enhanced design to work across applications.
Improved interface
The modernised design includes larger fonts, imagery and buttons alongside a more concise navigation - improving usability and enhancing productivity.
Reliability needs
Given the high number of users depending on the application, SDLT requires 100% server up-time. We provide and manage multiple servers including the ability to route to backup servers in an emergency or failure.
Calls to action
A key consideration of the sales site upgrade was to enhance and highlight the calls to action throughout, ensuring the maximum conversion rate.
Join Our Newsletter
Thank you!
Your details have been added to our list.