Sarah's Cottage is a cottage in the Lake District primarily used as a holiday let.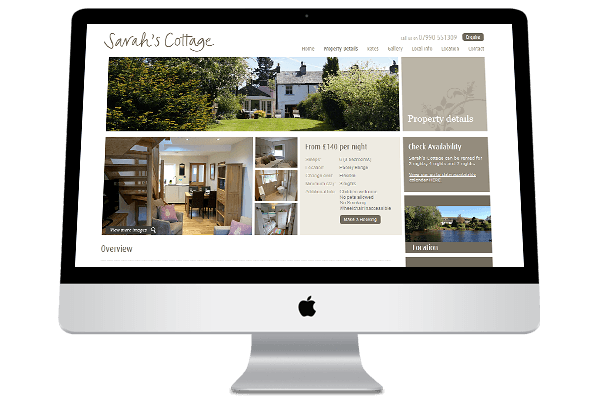 Holiday Cottage site via SiteBuilder
Inovica created this website for a holiday cottage, located in Pooley Bridge in the Lake District, to showcase the property and to provide booking information.
The site itself was created using our Site Builder technology to rapidly, attaching a template that our design team had created.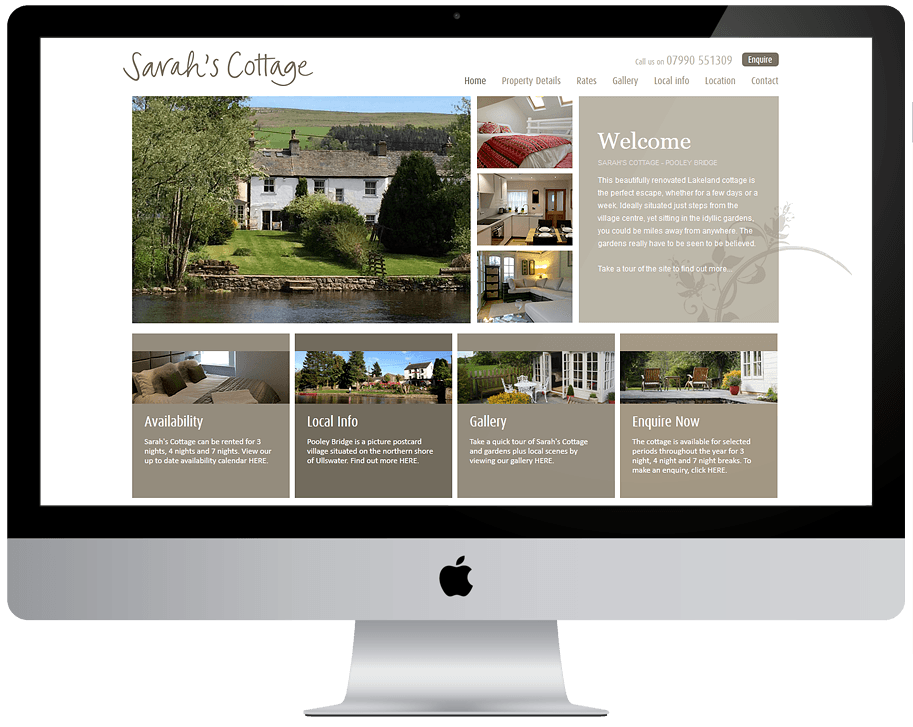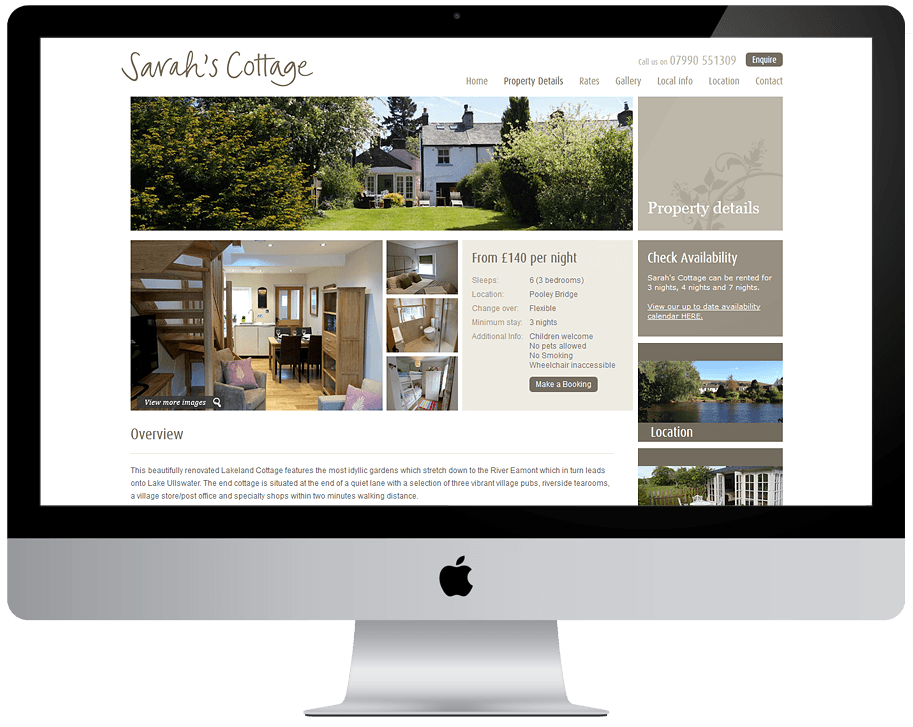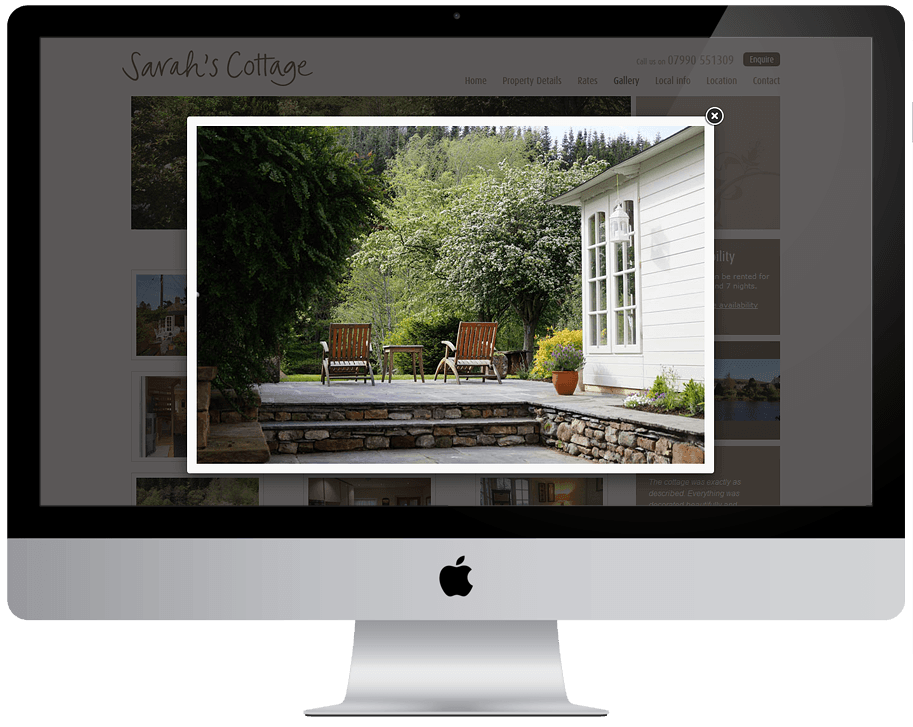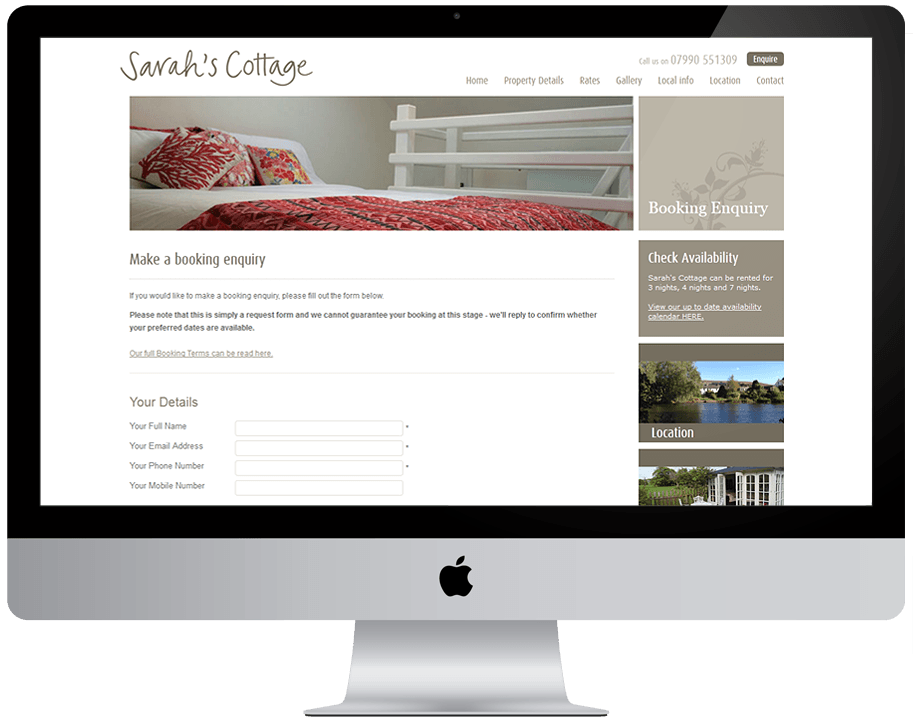 Increased bookings
Since launching the site the bookings have increased substantially
Speed
The site was designed and launched within a very rapid timeframe thanks to using our Site Builder.
Management
A full content management system was provided so that the owner can update the details at any time.
Search Engine friendly
The site is designed to be visible to search engines and control is provided to update any of the information a search engine would look for
Join Our Newsletter
Thank you!
Your details have been added to our list.