Portfolio Overview
CourseRater
A secure portal for medical practitioners to rate medical courses.
Developed for use by trainees and surgeons of the Northern Deanery and Orthopaedic programme, so they are able to provide full feedback.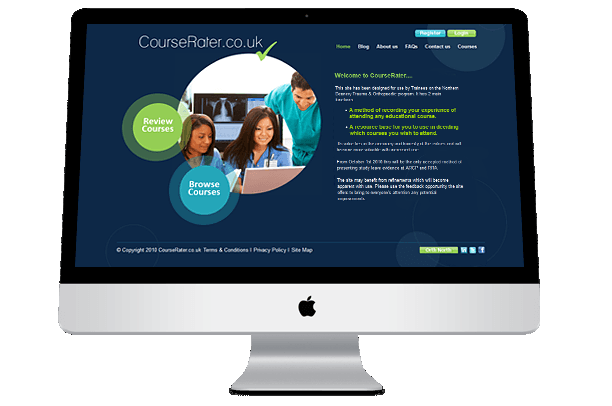 Improving standards
The portal allows trainees and seasoned practitioners undergoing further training to rate courses that they have taken. This includes star ratings, positive and negative experiences and general course reviews.
The system is used by both prospective course students as well as by the courses themselves to facilitate continuous improvement.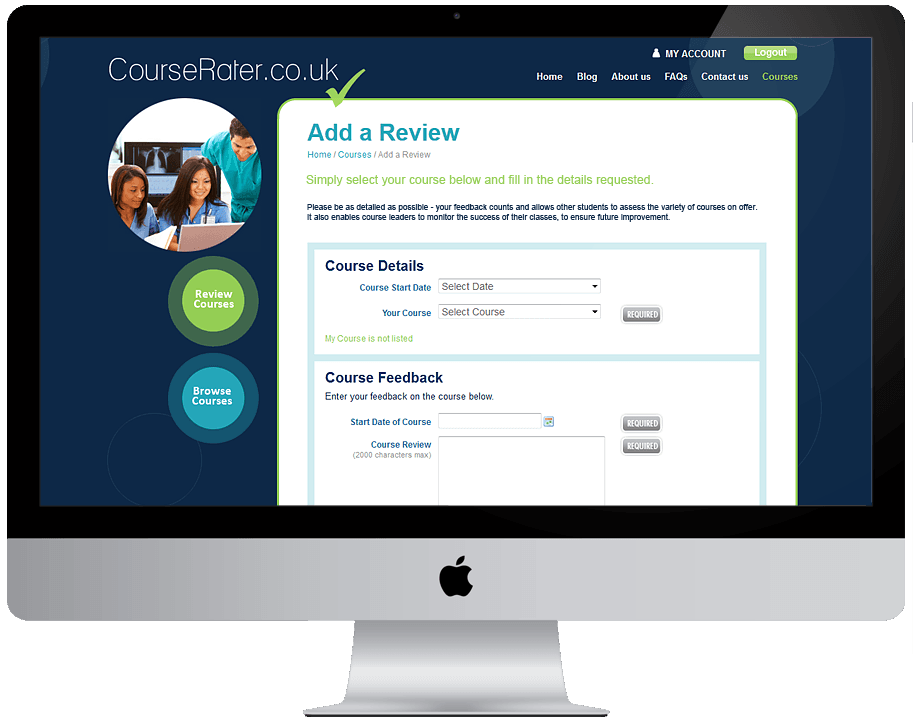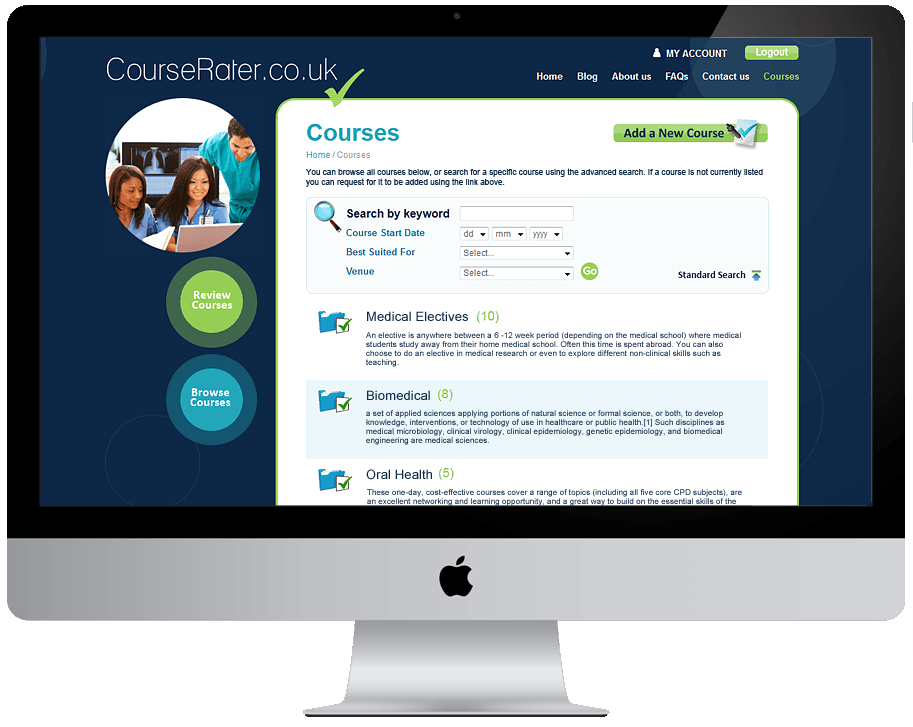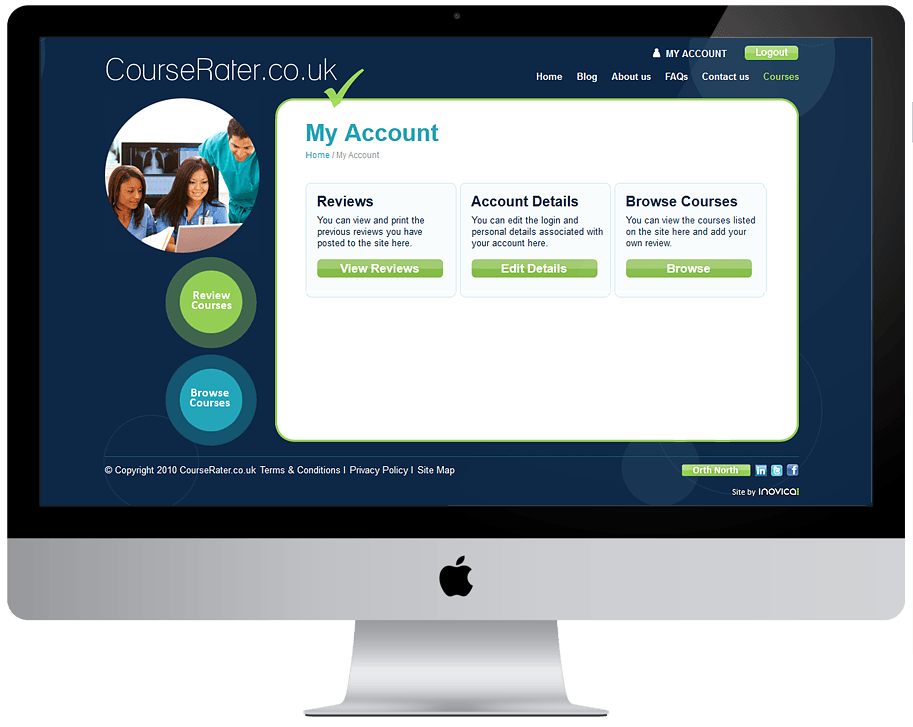 Ease of use
Usability was a key factor in the design process.
Star ratings
Featuring an easily recognised star rating system aids usability. Students can quickly determine which courses are the best.
Personal Access
Each student has an account area that enables them to keep track of courses attended and previous reviews left.
Intelligent search
The correct course is easily tagged in reviews using an intelligent search that narrows options automatically by date attended.
Join Our Newsletter
Thank you!
Your details have been added to our list.