Competitor Monitor is the flagship product from Intelligent Eye Ltd, a business spun-out from an internal project. With hundreds of customers and monitoring millions of prices daily this is something we are very proud to be part of.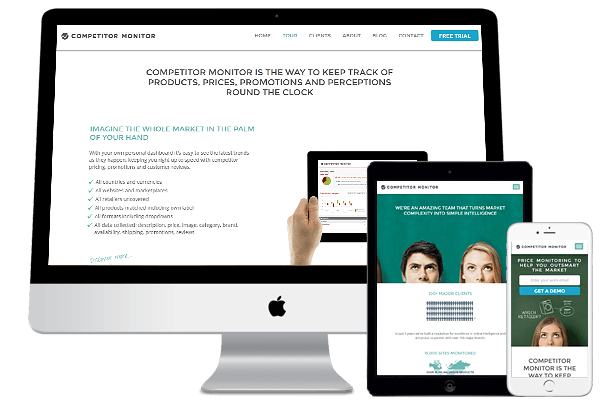 Price monitoring and more
In developing Competitor Monitor we created a site which is designed to create interest for the business. Utilising various 'calls to action' on the pages we create leads for the sales team within the business.
In addition to creating a sales-focused website we also developed an internal customer relationship management tool to manage the sales pipeline, which has resulted in securing some of the leading companies around the world.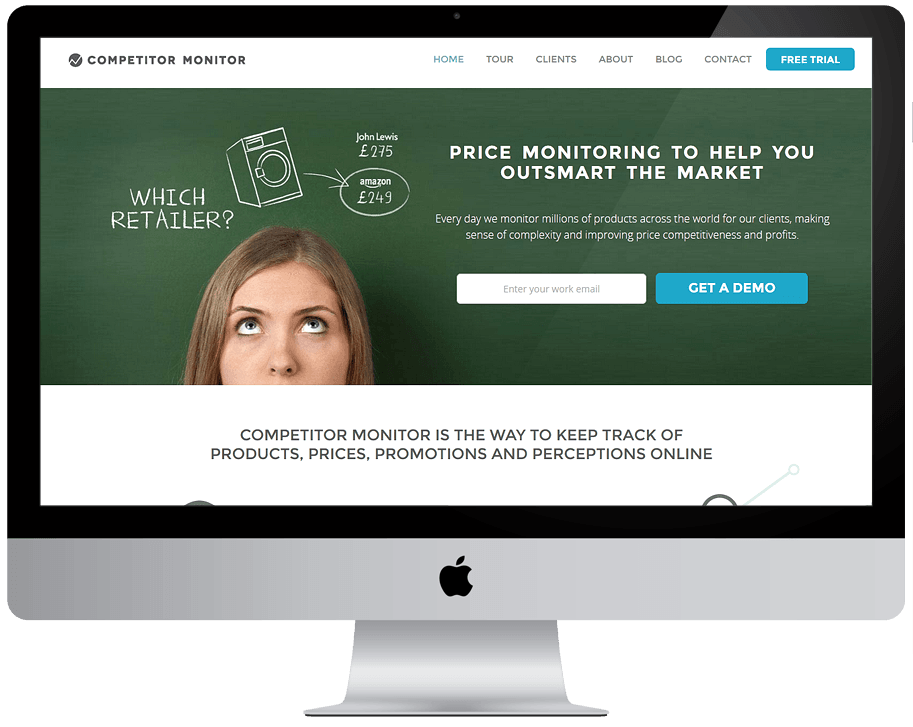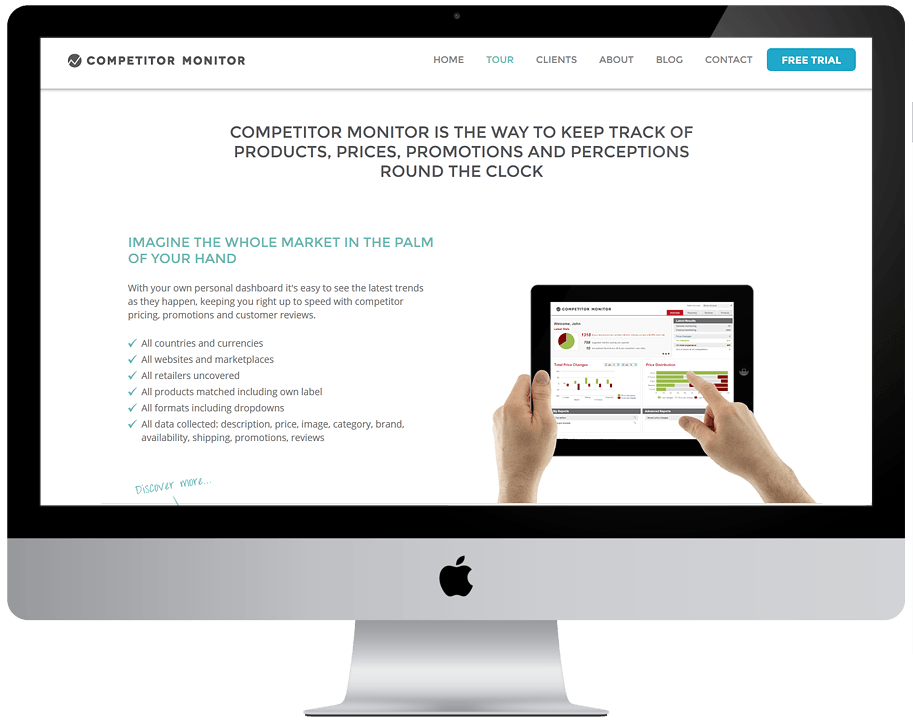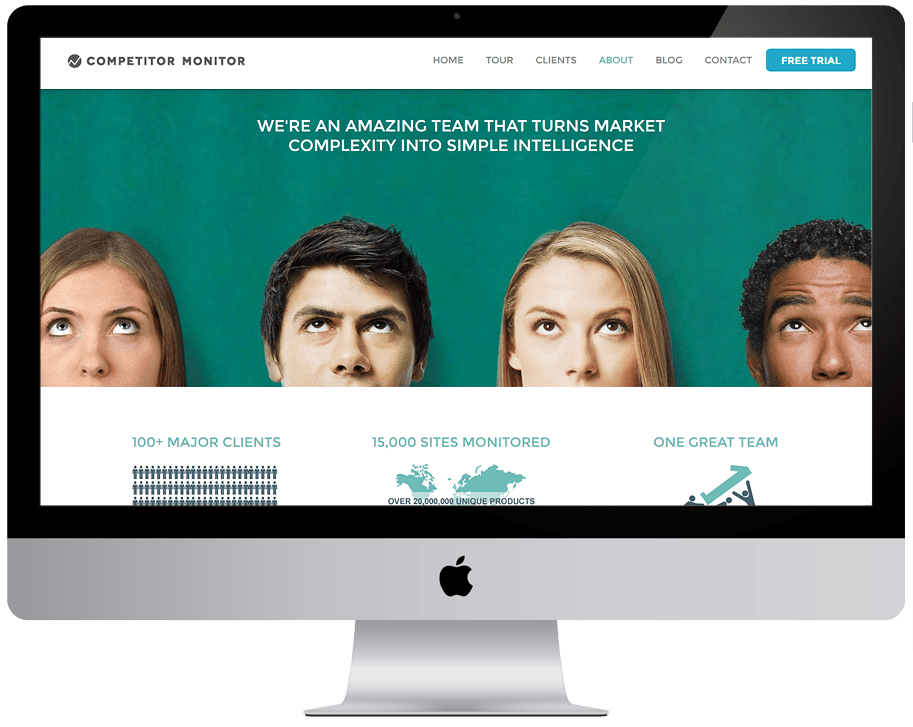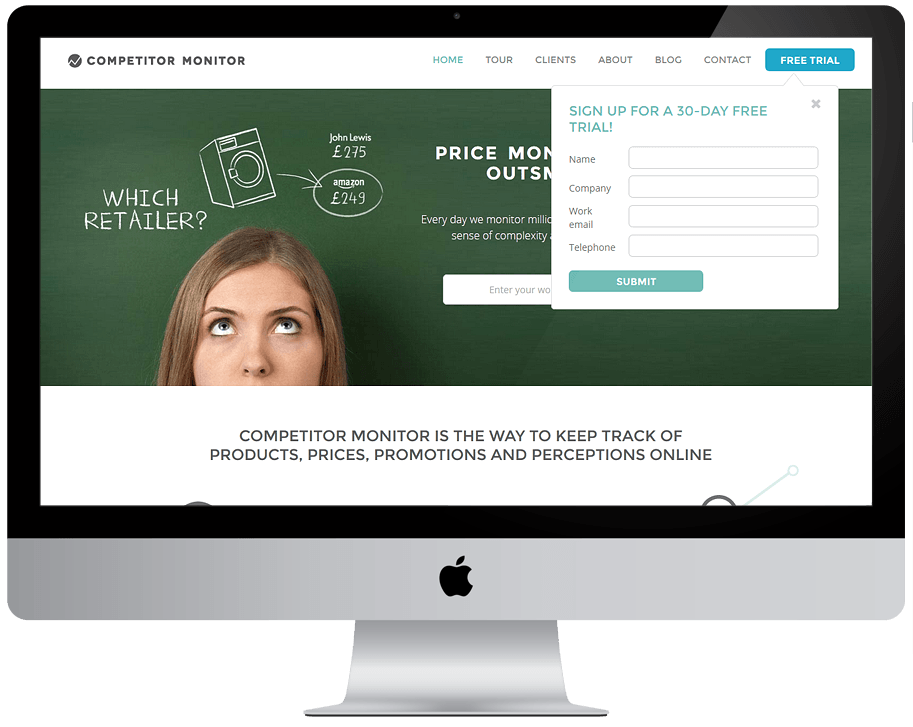 Clear communication required
A site with a clear message to be communicated within seconds
Sales focus
The site is designed to generate enquiries and we do this in various ways. Certain technologies, use of colour and psychology all play a part in the process.
Mobile friendly
We design sites to work well mobile - accessible on tablet too - maintaining the sales focus whatever the device.
Branding
We worked on consistent branding to go across all media.
Join Our Newsletter
Thank you!
Your details have been added to our list.