Blog Overview
Inovica Brings You A Professional Competitor Monitoring Service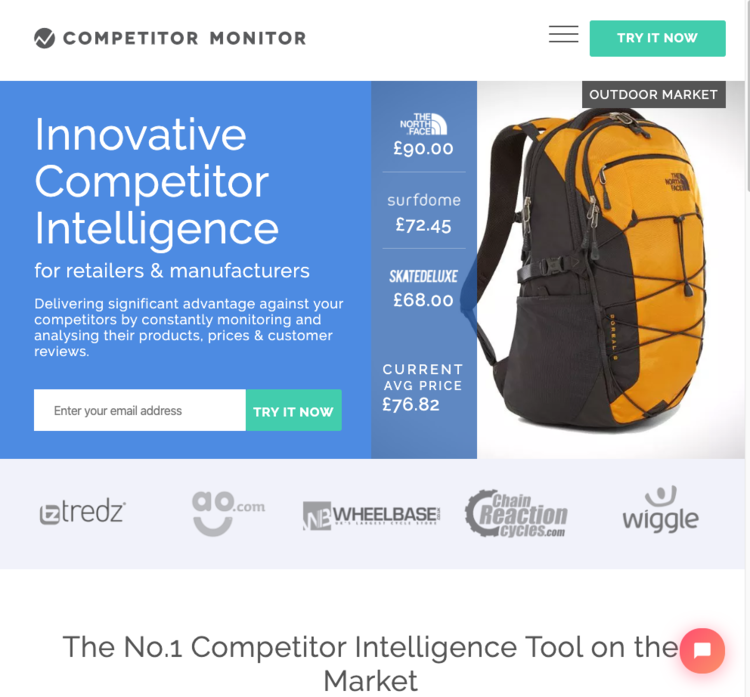 Inovica are proud to announce the successful emergence of
Competitor Monitor
, as a leader in the world of online competitor and price monitoring.
Inovica created Competitor Monitor as a specific expert branch of their business, addressing the needs of online, ecommerce businesses who want to stay competitive in terms of the pricing, and products, on their website.
Competitor price monitoring is an industry that is fast becoming essential for ecommerce businesses. Inovica have been involved in competitor price monitoring for 8 years now, and so have a great deal of experience to push into Competitor Monitor, to make it one of the most effective tools online at the moment.
Competitor monitoring
allows you to make effective comparisons between how your online store is situated, against that of your top competitors. Find out if you are overpriced, or if you are being undercut. Monitor your competitors websites for price changes, and new products, to ensure that you are well placed to act in your own industry.
Competitor Monitor is going strong, with a wide range of businesses seeing a serious increase in conversions and profits on their own website as a result of having more market knowledge to help inform their own business decisions.
Take a look at what
Competitor Monitor
has to offer on the brand new website, and if you have any questions, don't hesitate to
get in touch
and one of the Competitor Monitor team will happily talk through your needs.
Posted by Adrian, Wednesday 21st August 2019
Join Our Newsletter
Thank you!
Your details have been added to our list.